Bigg Boss 12, September 19 episode highlights: First nomination upsets housemates
Entertainment
361 views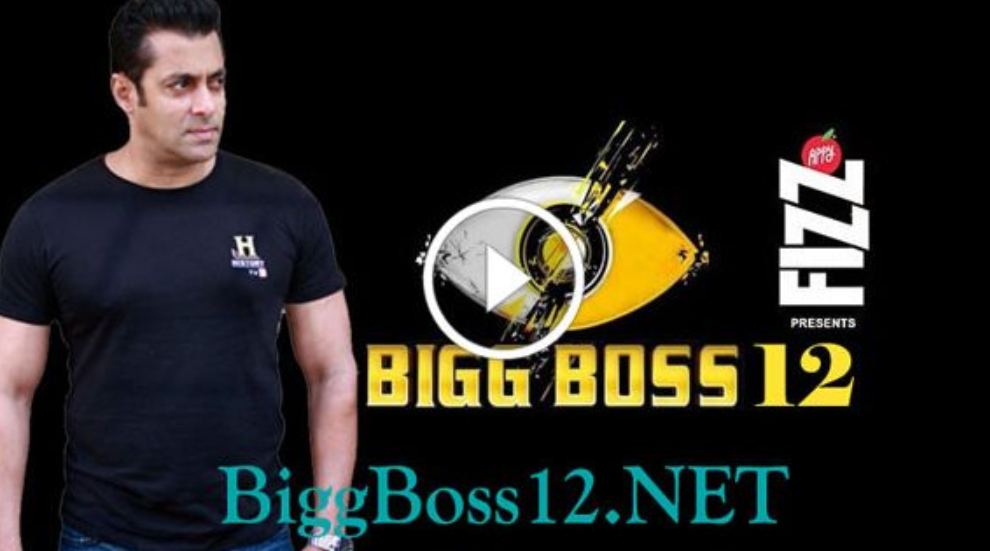 Bigg Boss 12, September 19 episode highlights: Watch Bigg Boss 12 every day at 9 pm only on Colors. All the contestants wake up to the tune of 'Raita Phail Gaya'.
It's also the first nomination of the season today. The single contestants will nominate one jodi and the jodis will nominate one singleton. The jodis will be shown two single contestants on the screen and the same will be the case with the singletons. After a lot of back and forth, the final decision about this year's first nomination will be made.
Bigg Boss 12: Salman Khan's show to have a beach vibe, but no separate houses for contestants – read details https://t.co/dnv4JdFhSW

— BollywoodLife (@bollywood_life) September 11, 2018
Live Blog's Bigg Boss 12.
21:53 (IST) 19 Sep 2018
Urvashi and Kriti at loggerheads
21:41 (IST) 19 Sep 2018
Nominated housemates are upset
Nominated Bigg Boss 12 housemates are upset with reasons for their nomination.
21:39 (IST) 19 Sep 2018
Shivashish is stubborn
Shivashish Mishra refuses to make any effort in the Bigg Boss 12 house.  Saurabh Patel tries to convince him.
21:38 (IST) 19 Sep 2018
Sreesanth gets emotional
Sreesanth reveals he is not allowed to enter any cricket ground around the world.
21:36 (IST) 19 Sep 2018
Saba's harsh nature
Karanvir Bohra tries to make Saba Khan understand about her harsh nature.
21:33 (IST) 19 Sep 2018
Kriti is disappointed
Kriti Verma is disappointed that she was nominated.
21:32 (IST) 19 Sep 2018
Deepika's instruction
Deepika Thakur instructs Urvashi Vani to mingle with all the housemates.
21:30 (IST) 19 Sep 2018
Jodis nominates singles
Big Boss asks the jodis to nominate singles. Dipika Kakar and Srishty Rode get nominated by the jodis.
21:27 (IST) 19 Sep 2018
Singles nominate three jodis
Big Boss asks singles to nominate three jodis. Singles nominated Roshmi Banik and Kriti Verma, Somi Khan and Saba Khan, Shivashish Mishra and Saurabh Patel.
21:22 (IST) 19 Sep 2018
Deepak entertains housemates
Deepak Thakur entertains the housemates with his english dialogues.
21:17 (IST) 19 Sep 2018
Niraml and Anup reprimand Deepak
Deepak Thakur remarks that Saba Khan is poisonous. Kriti Verma agrees with him. Somi Khan overhears them. The Khan sisters lose their cool.
21:13 (IST) 19 Sep 2018
Karanvir plays mediator
Karanvir Bohra plays the mediator between Sreesanth and the Khan sisters.
21:04 (IST) 19 Sep 2018
Housemates try to calm down Sreesanth
---