Indigo Platinum Mastercard Review at www.indigocard.com
Credit Card
169 views
Indigo Platinum Mastercard Review Best Guide
If you are thinking of applying for the Indigo Platinum Mastercard, then this article is for you. Through this article, we will provide all the important details that you should know about this credit card. Here, you will get the information about the Indigo Credit Card's Pros & Cons, Card Benefits, and along with all the other details. So, if you are thinking about the Indigo Platinum Mastercard Review, then you should read this article till the end.
About Indigo Platinum Mastercard Review
If you have a poor credit score or no credit history at all, it might be hard for you to get qualify for a credit card. Indigo Platinum Mastercard is a good option for those people who have bad credit or no credit history at all. This credit card can help students and people who need a credit card after declaring bankruptcy since it does not need a credit check for prequalification. Through this card, you can build or rebuild low credit as long as you make regular payments.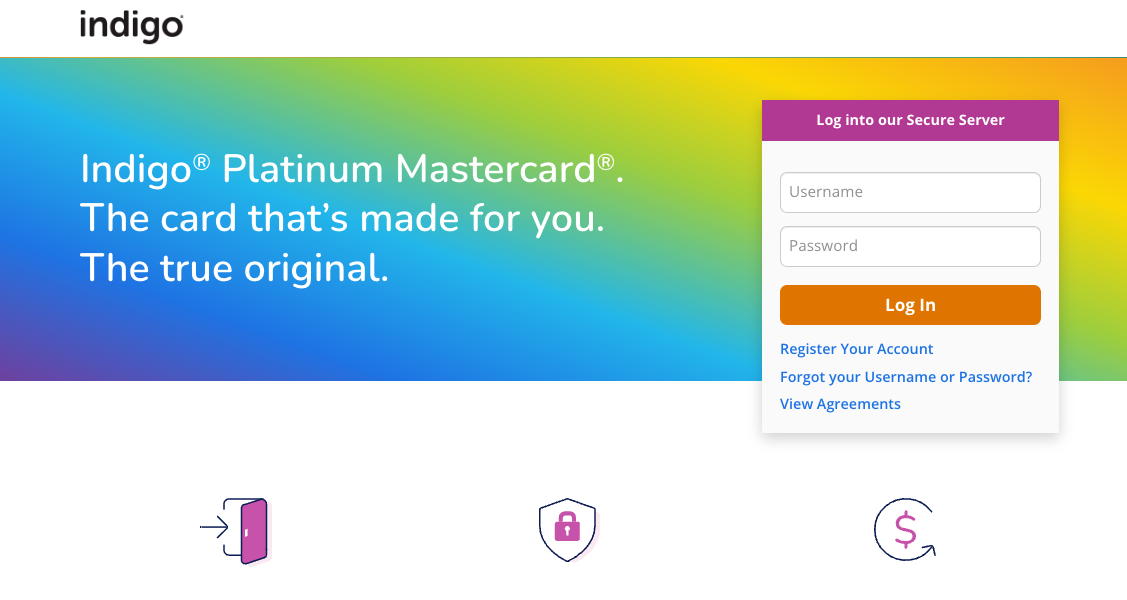 However, make sure to note that you may be charged an annual fee based on your creditworthiness. Also, this credit card has a high APR of 24.90%, and it carries a credit limit of $300. Nevertheless, it is one of the best credit cards that will help you to build your credit history.
Pros and Cons of Indigo Platinum Mastercard
Pros Explained
Required No Security Deposit: Generally, users with low credit scores, cannot apply for an unsecured credit card. The only option for them is to apply for a secured card, which requires a security deposit. But, the Indigo Platinum Mastercard does not require any security deposit. Instead, you will receive a revolving line of credit, from which the annual fee will be deducted, if your credit score does not qualify you for a card without an annual fee.
Build Credit Score: Indigo Platinum Mastercard reports the card's activity to the three major credit bureaus, which will help you to build your credit score.
Cons Explain
Annual Fee: While applying for a loan, you will be considered for the three different Indigo Platinum Mastercard. Which one you will qualify for is depend on your creditworthiness as it cost $75 for the first year and $99 afterward.
Low Credit Line: If you get approval for the Indigo Platinum Mastercard, then you should know that the credit line is $300. This amount is notably low as compared to the other cards available in the market.
No Rewards: This credit card does not have any reward program or any cashback on spending.
Rates and Fees of Indigo Platinum Mastercard
Interest Rates and Charges
APR for Purchase: The purchase APR of this card is 24.9%.
APR for Cash Advance: The cash advance APR is 29.9%.
Minimum Interest Charge: If you charge any interest for this card, then it will be no less than $1.00.
Fees
Annual Fee: The annual fee of this credit card will vary between $75 to $99.
Cash Advance Fee: For every cash advance, you will be charged either 5% of the amount or a minimum of $5, whichever is greater.
Foreign Transaction Fee: For each transaction, you will be charged 1% in US dollars.
Late Payment Fee: If you cannot make the payment for your credit card bill within the due date, then you will be charged up to $40.
Who Should Apply for Indigo Platinum Mastercard
In this article the Indigo Platinum Mastercard Review is designed for applicants with a poor credit score or no credit score at all. This card could be an excellent choice for people who wants to build or rebuild their credit history. It is also for such people who prefer not to come with the security deposit needed for a secured card. It is a leading alternative for those with no or damaged credit who want to improve their creditworthiness.
As compared to some competing cards, Indigo Platinum Mastercard has a low and fixed credit limit of $300, with no process disclosed by which is increase it. This low limit makes this card more for people eager to build their credit than those who want to use it to make purchases.
Also, the Indigo Platinum Mastercard does not have any travel benefits and charges a fee on transactions made in foreign currency. Which makes it a poor choice to take on a trip, as compared to several other cards aimed at those with limited credit scores or credit challenges.
Like many other credit cards targeted at credit challenges consumers, the Indigo Card has a fixed and fairly high APR. This makes this card less ideal for those who want to carry a balance since interest charges will add up especially quickly. Plus, its value to building credit history will be reduced because carrying a balance employs more of your credit limit – and the lower your "credit utilization", the better, so far as the credit bureaus are concerned.
Also Read:
Citi Double Cash Credit Card Login
Chase Credit Card Account Login
Security Features of Indigo Platinum Mastercard
The Indigo Credit Card comes with the standard security features for a basic unsecured card. This card comes with the Mastercard ID Theft Protection. This service provides comprehensive monitoring of your SSN, Email ID, and credit card account. Somehow, if your identity is compromised, then the identity theft resolution specialists will help you to recover 24 hours a day, seven days a week.
Indigo Card Contact Info
If you have any queries or are still has confusion about the Indigo Platinum Mastercard, then you can contact the customer service department. The following details you can use to contact the Indigo Card Customer Service:
Phone: 866-946-9545
Fax: 503-268-4711
Mail:
Genesis FS Card Services
PO Box 4477
Beaverton, OR 97076-4477
Indigo Platinum Mastercard FAQs(Frequently Asked Questions)
How apply for Indigo Platinum Mastercard?
In order to check, if you are qualified for the Indigo Platinum Mastercard or not, you have to follow these instructions below:
Firstly, click on this link indigocard.com/pre-qualify.
Provide your name, address, email, phone number, date of birth, and social security number.
After entering all the required details, simply click on the Pre-Qualify Now option.
Then, follow the on-screen instructions to apply for Indigo Credit Card.
Who issues the Indigo Mastercard?
Indigo Platinum Mastercard is issued by the Celtic Bank, located in Salt Lake City, UT.
Will I definitely be approved for Indigo Credit Card?
A: Although these credit criteria are designed to help people with credit challenges, still there is no guarantee of your approval. Your pre-qualification request and application are reviewed closely to determine whether you meet the qualifications for this card.
Can I open more than one account?
Currently, you can only open one Indigo Mastercard account.
What are the Mastercard Benefits?
The Mastercard Benefits are the additional benefit of the Indigo Credit Card that is included with no extra charges:
Mastercard ID Theft Protection
Zero Liability Protection
Conclusion
So, you can apply for the Indigo Platinum Mastercard even if you have fair or even poor credit. However, that might not be enough to apply for the card over a better option that fills the same need, especially the annual fee that is $75 the first year, and $99 thereafter. The credit limit of this credit card is very low $300, and it is not clear if that amount might ever rise in the future if you use the card responsibly.
Reference Link
www.indigocard.com/pre-qualify
---